PASSIONATE ABOUT HAIR.
Jo's creativity, alongside her fascination for hair colouring & precision cutting, became the foundation that led to her educating worldwide & accumulating extensive knowledge within the hair industry.
Jo & the team are passionate about caring for all hair types & prioritising client's hair needs, whilst building a community of giving & creative individuals.
See Our Services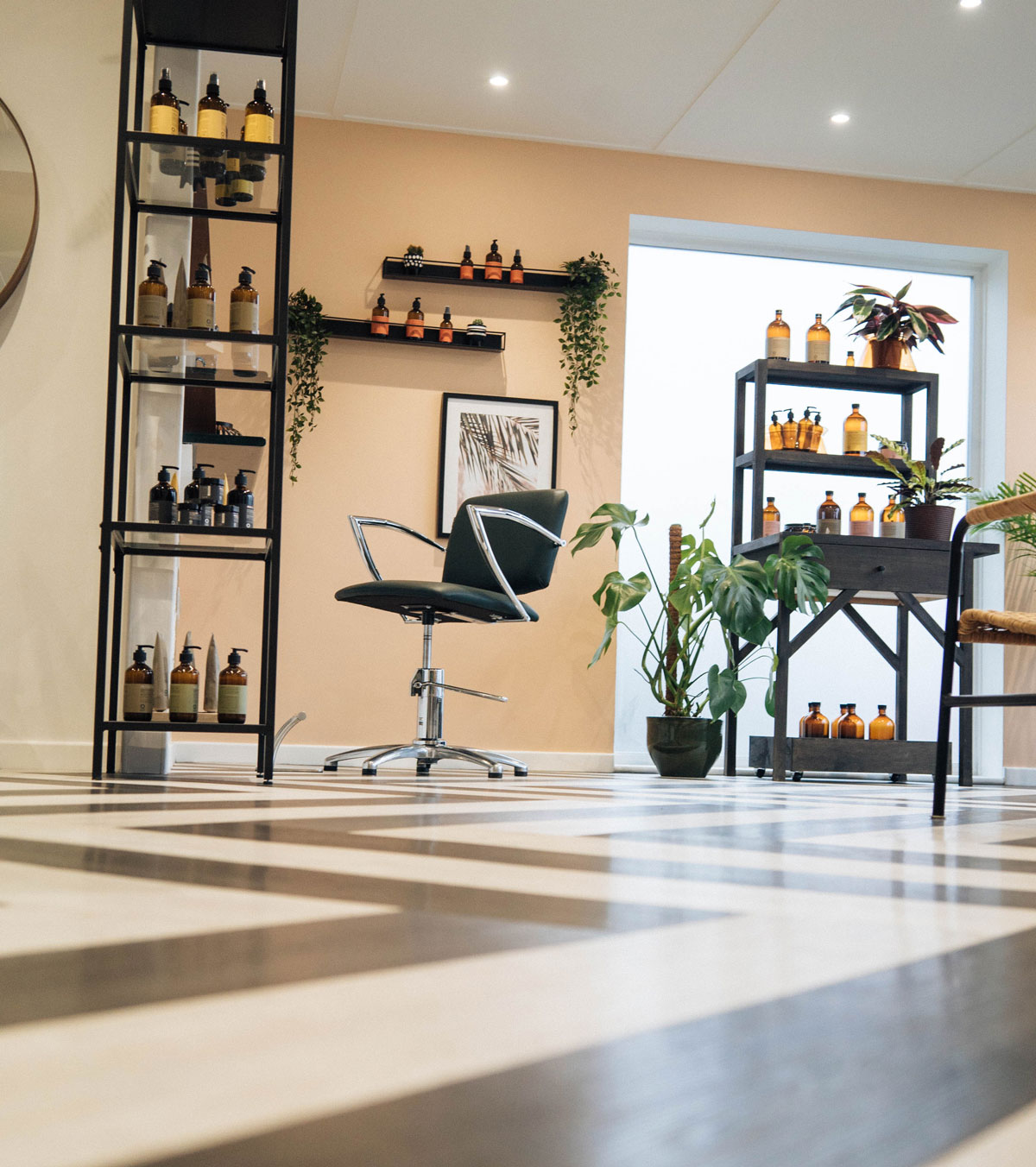 Eco-conscious.
For all of our colour, wash & styling, we exclusively use Italian haircare brand, Oway.

Oway produces ultra-concentrated formulas with organic, plant-based & biodegradable ingredients. Good for hair, good for the environment.

Using only glass bottles & aluminium tubes, Oway is plastic free, recyclable & cruelty-free PETA certified – a few of the many reasons why we love the brand.

Recycle with us in salon by using our shampoo & conditioner refill station.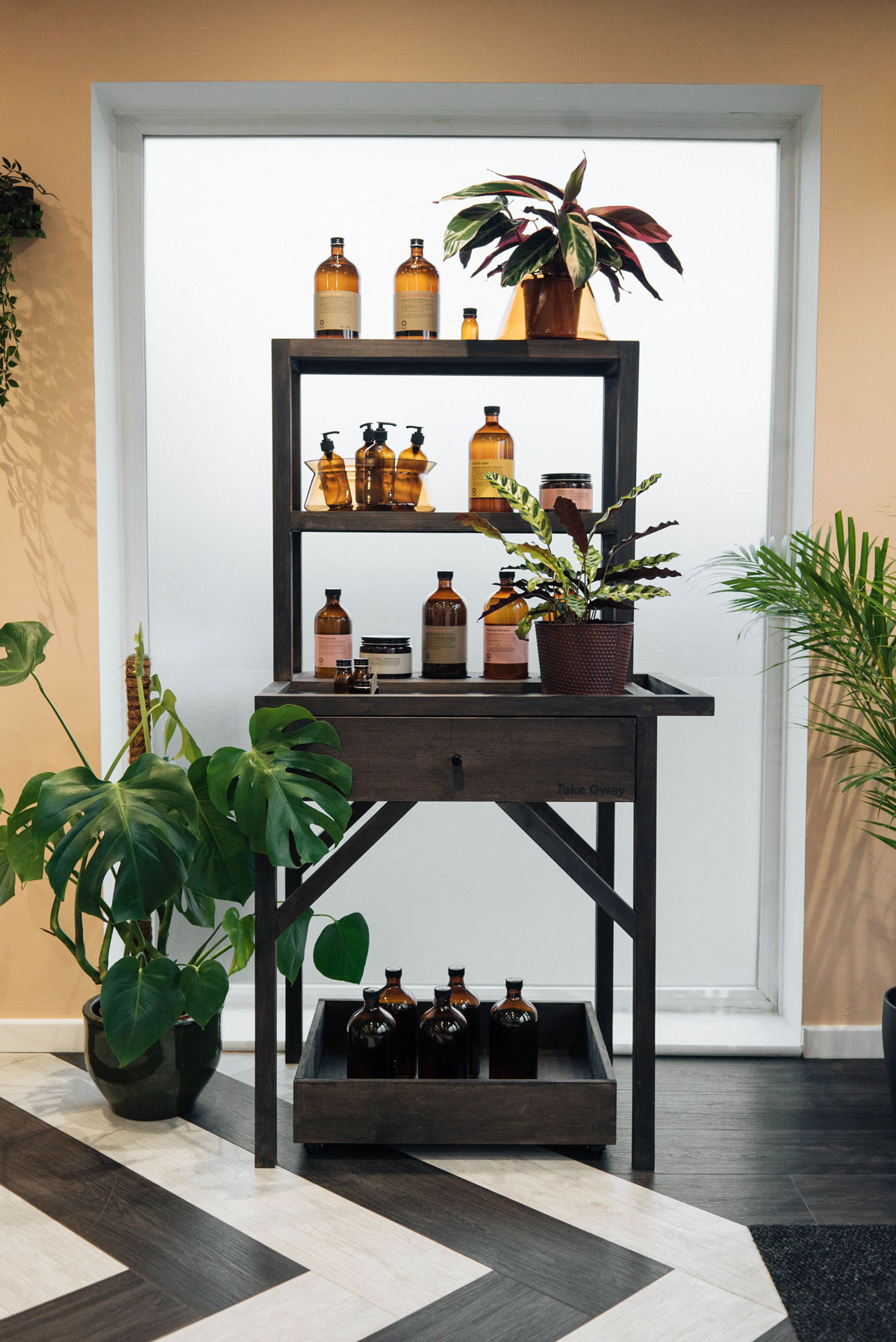 "Jo is such a good cutter and always takes the time to discuss your hairstyle with you. She is happy to take you through different styles and make suggestions if you want to change your style and as she has such a good eye for what will suit your face and personality, it always works! I wouldn't trust anyone else with my hair and would highly recommend her to anyone. "
" This was my first visit and I'm so glad I found JO & CO. Jo did wonders with my hair and I learnt so much about how to look after and style my hair in the appointment. Thank you Jo, this is definitely the best haircut I've had in my life!! The girls at the salon were also really friendly and made me feel so welcome, Emilie is the first hairdresser to wash my hair without it becoming a tangled mess which was very impressive! She did a great job curling it too. I'm so glad I found this hairdressers and gave it a go because I'll definitely be coming back!"
"Very high standard service, made to feel very comfortable despite covid. Just had a very positive and welcoming vibe, will definitely be coming back and recommending to others!"
"Had an amazing Cut & colour at Jo & Co! Really happy with my hair and the salon is so lovely, beautifully decorated and a really nice place to be. The hair products smell amazing aswell and hair felt lovely and soft afterwards!! 100% recommend!!!"
"Great work from Jo as always, understands exactly what I want straight away. Her years of experience become clear as soon as she starts, it's like second nature. The staff are pleasant too, always keen to keep a supply of refreshments flowing. The salon looks fantastic you can see there has been some real care put into the furnishings and the feel of the place. I'll be back there soon! "
"My 2nd visit to Jo & Co and a lovely greeting from the team as always. Always feel very welcome & relaxed which I have found hard to find in other salons and this has put me off having my hair done for a long time. Jo was recommended to me and after she transformed my hair on the first visit, I will now be a loyal customer and look forward to going back again soon! Jo's advice and styling has transformed my fine, lanky hair into beautiful bouncy curls & I am thrilled with the results! "
Previous
Next
Education.
Sharing knowledge is an important part of salon life at Jo & Co. Developing individuals who value education & strive to fulfil their upmost potential throughout their career.
Our stylists & young stylists take every opportunity to learn, share & implement ideas. Jo & Co. offer bespoke educational courses tailored to your individual needs.
See Our Courses